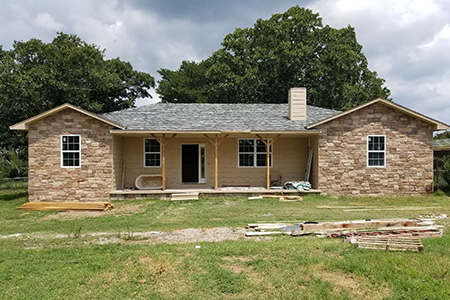 Our siding repair and stucco installation contractors in Ada, OK are Dryvit licensed EIFS and stone installers and have more than 34 years of home improvements under their belt. We take pride in leaving our customers with the highest level of service and consistency.
Big or small, our siding repair and stucco installation services guarantee that you'll love the newest addition to your home.
Visit Our Showroom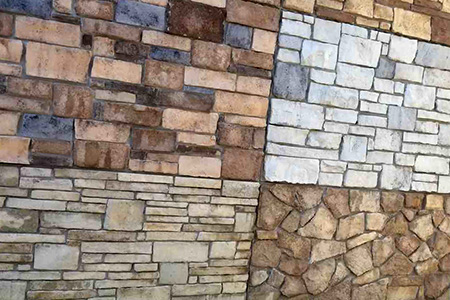 We specialize in stone siding and exterior insulation finishing systems (EIFS) in Ada, Fitzhugh, Stonewall, Home, and Pontotoc County, OK, with numerous options to choose from. From indoor fireplaces to exterior siding, we are here to improve the look and feel of your home in a way that's unique to you.
Not sure where to start? No problem!
Visit our in-house show room or browse the internet to find an idea you'll love to add to your home. From contemporary to eclectic, we offer a wide variety of styles to match the look of your décor and style.
Rooms We'll Improve
Basement
Bath
Bedroom
Dining Room
Entryway
Garage/Shed
Gym
Hallway
Home Bar
Home Office
Laundry
Living Room
Outdoor
Staircase
Storage/Closet
Exterior
Kitchen
Wine Cellar
Sunroom
Match Your Style
Asian
Beach Style
Contemporary
Craftsman
Southwestern
Industrial
Mediterranean
Midcentury
Modern
Scandinavian
Traditional
Victorian
Transitional
Tropical
Lakehouse
Farmhouse
Rustic
Shabby-Chic Style
Eclectic
Cabin
Our Project Gallery
Stucco & Stone Repairs
Does your stucco or stone siding need a repair? Don't panic—we've got you covered. Snyder's Stucco and Stone LLC starts by identifying the cause of the damage to prevent it from happening again. Cracks form due to building settling or direct damage to the exterior coating. Water damage is also a common occurrence, causing the stucco to begin to buckle and crack.
Depending on the degree of the damage, a variety of repairs may need to be made. Cracks can be sealed with a new layer of coating, while patching may need a bit more attention. With our siding repair and stucco installation services, our stone installers guarantee to repair the materials flawlessly, to erase damaged restore your home to its original condition.